Blog
A Gift You Can Give All Year Long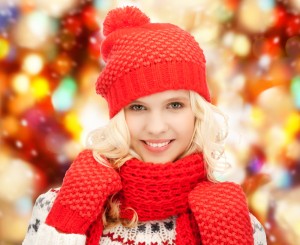 For most of us, gift-giving is just a holiday thing. Every year, we spend the time between Thanksgiving and December 25 looking for the perfect gift for those who are most special to us. But did you know there's a very simple gift you can give your loved ones, and even strangers, any time you want? It's your smile!
Believe it or not, smiling can have a remarkable impact on you and those around you.  According to scientific studies, it can improve one's mood and even relieve stress.
Here's how it works. When you smile, particular muscles in your face are stimulated. These muscles will, in turn, stimulate the part of the brain responsible for creating warm and pleasant feelings. Meanwhile, for those around you, a smile is simply hard to resist. Smiling at someone who's having a hard day may inspire them to smile back, triggering those same pleasant feelings inthem. That's how smiling can easily become a gift you give someone else.
So, is the busy holiday season starting to wear you down? Practice your smiling. You may find that you start feeling better in no time. And why not make a New Year's resolution to smile more throughout 2014. Just like regular brushing and flossing and twice-yearly checkups, committing to smiling throughout the year will help you enjoy better overall wellbeing and confidence.
Prepare Yourself for Common Dental Emergencies This Holiday Season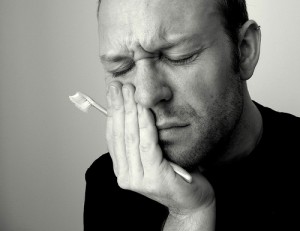 With big family dinners, presents, and cold weather to worry about this holiday season, the last thing you probably have on your mind is the state of your teeth. But what if the worst happens? After all, there are some accidents and injuries you just can't prepare for. You might be enjoying a hard candy or running down the ice-covered sidewalk when CRACK! Suddenly, you're experiencing a dental emergency, and in situations like this, time is of the essence. The most important thing to do is to stay calm and not panic. Then, follow these helpful tips below:
I knocked my tooth out!
Hold the tooth by the top (the crown section) and gently rinse the root in water if it's dirty. Don't scrub it or deliberately remove any of the attached tissue that might still be holding onto it. If it's possible, set it back into its socket. If it won't stay, place it in a cup or plastic baggie of milk. Then, contact your local dentist as soon as possible to arrange an emergency dentistry appointment. Make sure to bring the tooth with you to their office! Once you're there, they'll be able to let you know whether reattachment is a viable option.
I broke my tooth!
First, rinse your mouth with warm water to clean the area. Cold compresses will help keep the swelling down until you make an dental appointment.
I lost my temporary crown!
Try to find it, if you haven't lost it! Once you have, dry your natural tooth, place a small dab of toothpaste of top of it, and then carefully reattach the crown. This usually works as a solid temporary solution until you can reach your local dentist.
My tooth really hurts!
First, rinse your mouth thoroughly with warm water. Then, use dental floss to ensure that there are no food particles or debris caught between your teeth that might be causing the pain. Be sure not to place aspirin or any other painkillers against the gums near the aching tooth, as this might cause a burning sensation! If the pain doesn't go away after these steps, contact your local dentist.
Be Thankful for Your Smile!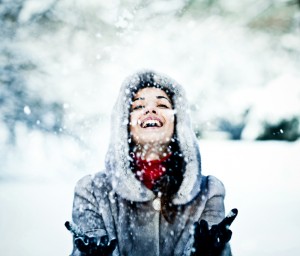 For those trying to stay healthy around the holidays, you may have already sworn off second or even first helpings from the dessert table. However, there are still plenty of dishes that can cause damage to your waistline and your smile. Many main-course Thanksgiving foods contain high levels of sugar and fat. However, there is some confusion about one in particular.
The Cranberry Sauce Debacle
Research from Rutgers University has shown that cranberries are extremely beneficial in fighting plaque thanks to proanthocyanidine, a natural chemical compound found in the fruit. You may know that a buildup of plaque can lead to cavities and gum disease, an incurable condition which affects the entire mouth, but you may not know that standard cranberry-based holiday fare probably won't help your smile.
The Problem
Cranberry sauce, a popular holiday dish, usually contains large amounts of sugar to balance the tartness of the cranberries. Most of the many benefits of cranberries can only be reaped in the natural state, without additives. Sugar plays an active role in deteriorating enamel and increases the production of plaque. In fact, a single serving of cranberry sauce can easily contain over 20 grams of sugar, which is comparable to a bar of milk chocolate!
The Solution
Are you responsible for making the cranberry sauce? Try tinkering with the recipe to reduce or substitute the sugar to reduce the overall content. If you truly enjoy this condiment in its traditional state, immediately brush and floss after your dinner. Happy Thanksgiving!
How Can Green Tea Help Your Smile?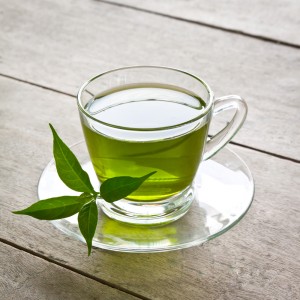 Many of us could use a little pick-me-up in the morning, and coffee is largely the drink we turn to. Sure, it causes tooth stains and bad breath, but go into any Starbucks on your way to work and you'll see a packed house. But what if I told you that switching from coffee to green tea could help you improve your oral health and reduce your visits to the dentist?
It's true!
Green Tea and Overall Health
Green tea has been consumed for centuries due to its medicinal benefits, which includes improve heart health, regulating body temperature, promoting digestion, and improving mental processes. In America, black tea is often the tea of choice, but it contains far fewer antioxidants and more caffeine. The unfermented leaves of green tea, on the other hand, contain much higher concentrations of polyphenol and catechin—important antioxidants—which are important for treating high cholesterol, cancer, diabetes, liver disease, and more.
Green Tea and Oral Health
Besides supporting your overall health, research has also shown that green tea can:
Reduce periodontal inflammation
Kill oral cancer cells
Inhibit the formation of plaque
Repel odor-causing bacteria
If your daily routine involves one or more cups of coffee, give green tea a chance to see what kind of difference it could make in your life.